Alphabet
2003-2011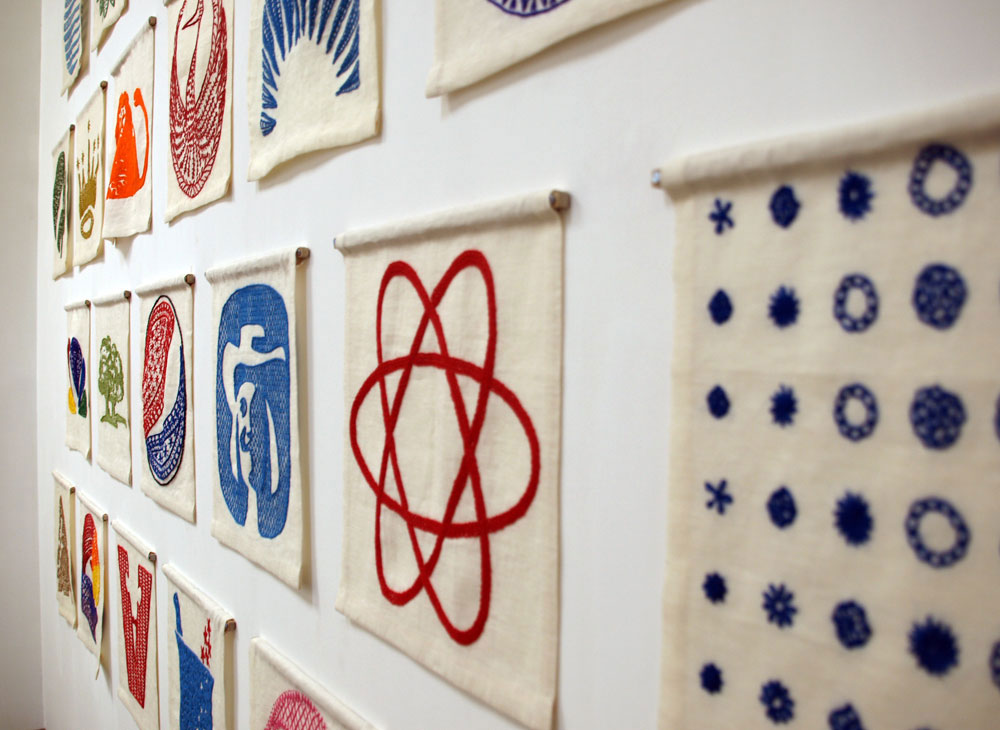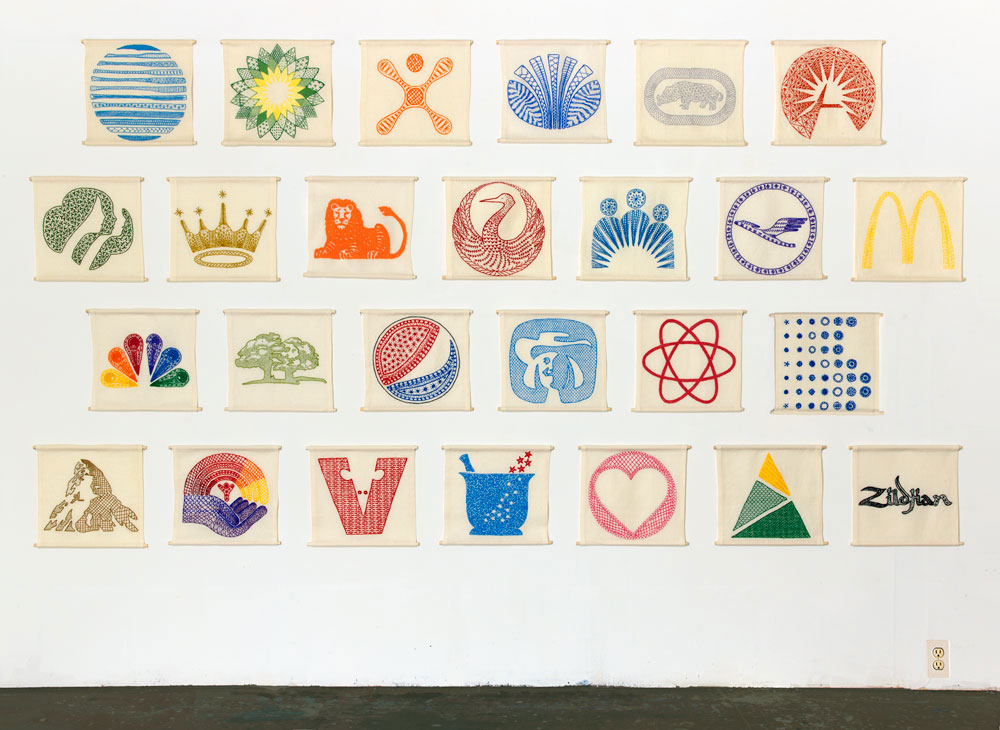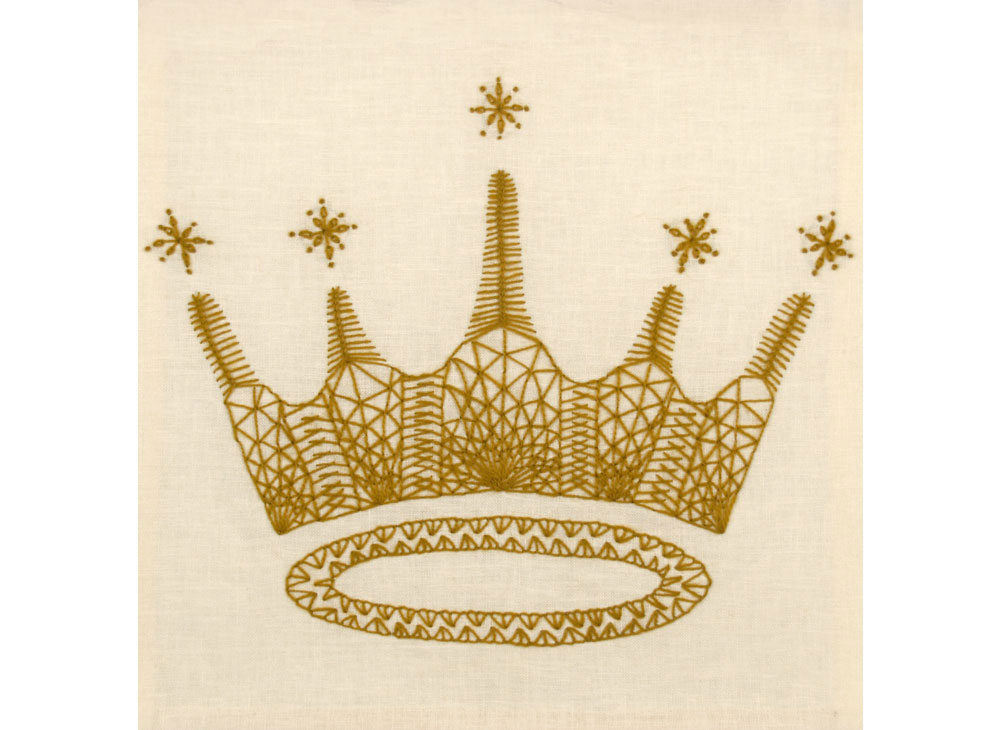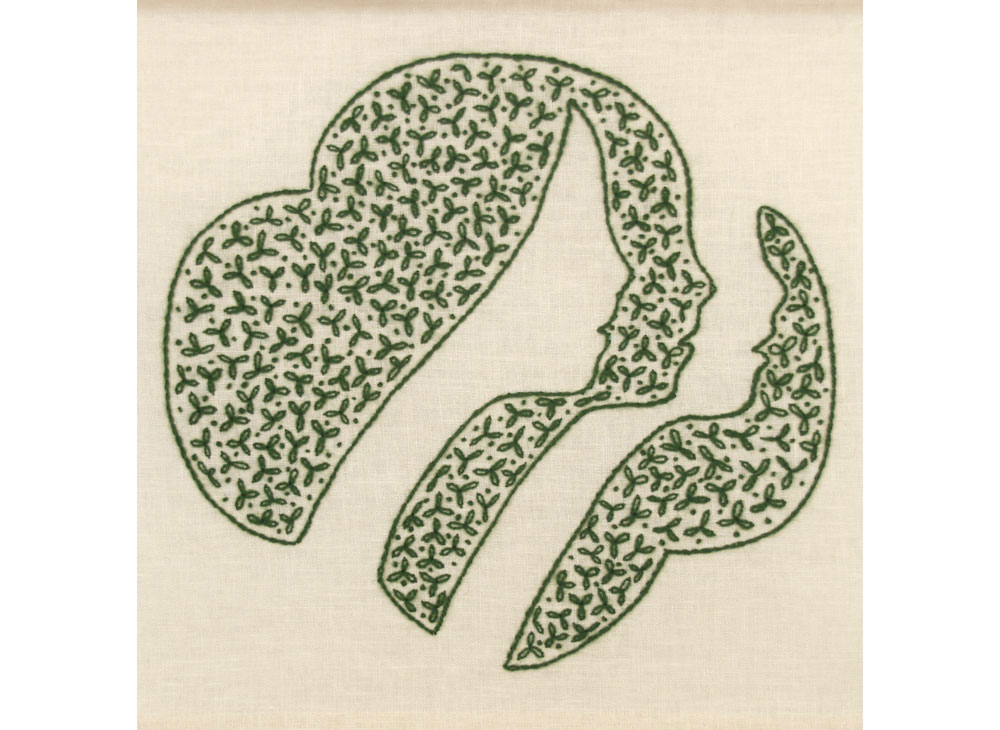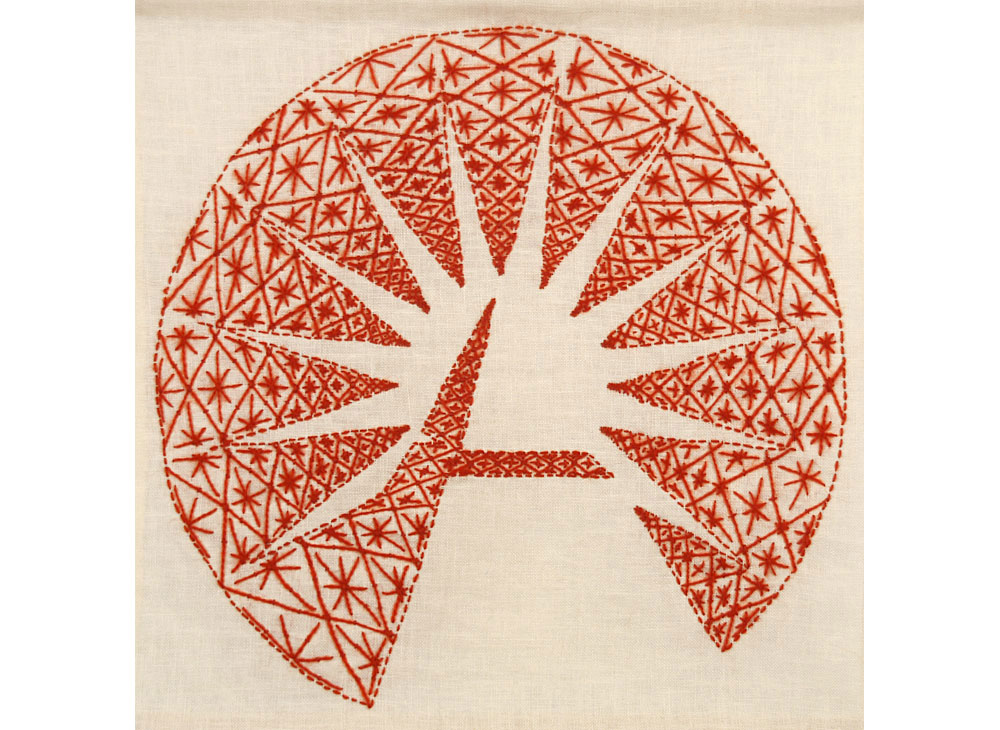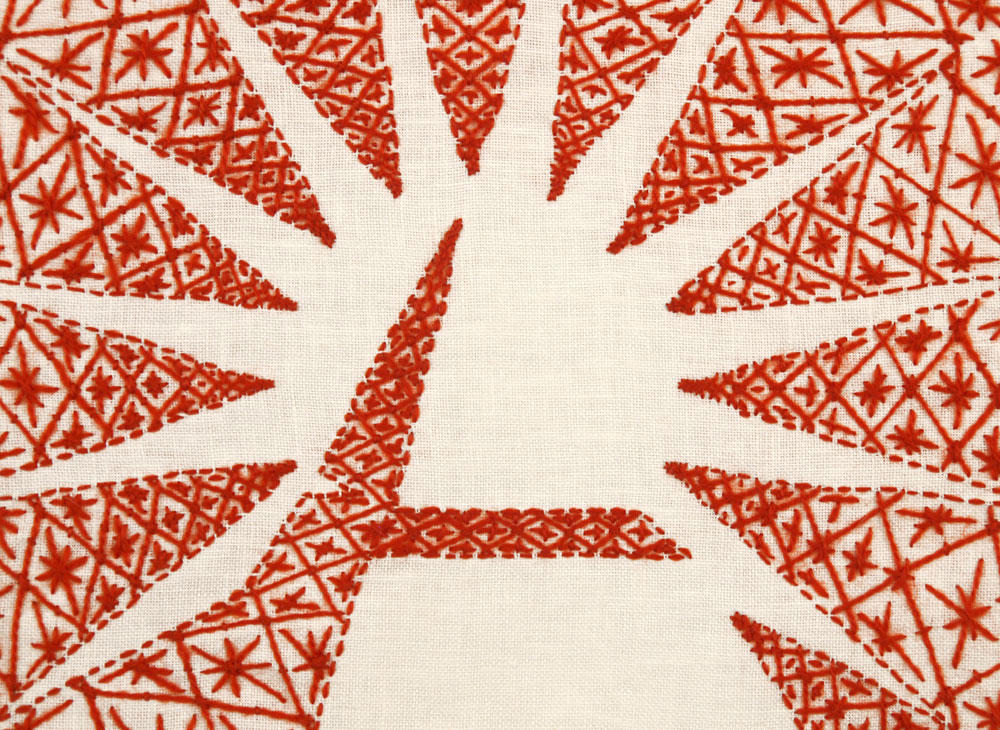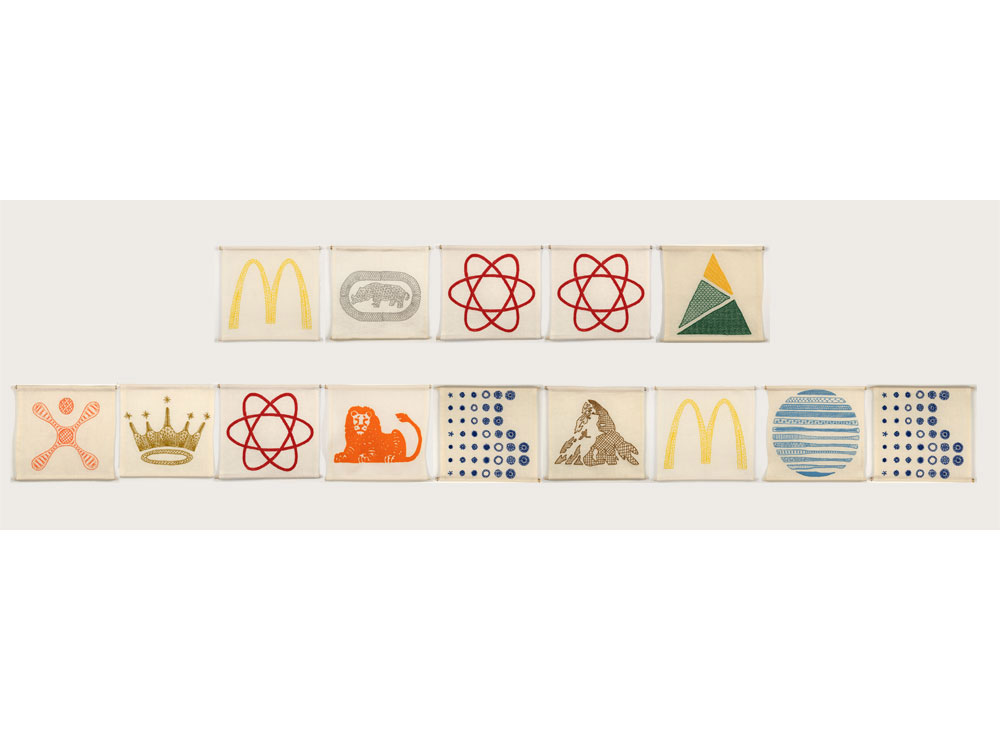 'Alphabet' is a series of 26 hand-embroidered panels depicting a logo for each letter in the English alphabet.
The process of making this work draws on the early American tradition of embroidery samplers. In the 18th century, the embroidered alphabet sampler was a way for young women to display their hardworking nature as well as their familiarity with the written word.
Although trademarks such as McDonald's and Apple occupy a primary place in the symbolic language of our times, ordinary citizens have no right to use or modify them. My work subverts this situation by creating new and multiple meanings for these symbols through the use of handiwork, rearrangement and ornament.
With the rise of globalization, outsourcing and internet culture, many foreign workers are increasingly familiar with the English language. With this work, I take this one step further, substituting brands and marks of multinational corporations for the letters of the English alphabet. The finished work serves as a textbook for this new hieroglyphic language, which is in turn a product of our globalized era.